Drill stem subs and connections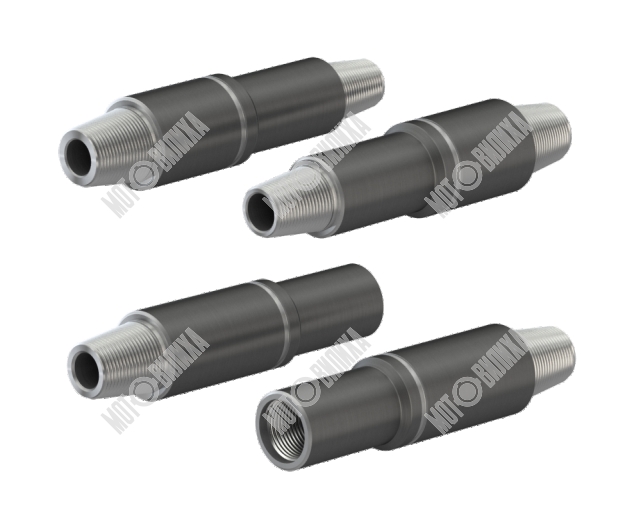 The items are designed to join separate parts of the drill pipes with different threads.
Technical performances
Normative documents 
Technical Specifications TU 3668-263-07500243-2011, API Spec 7-1
Sub types
P - bottleneck
М - with box ends
N - with pin ends
1 - cylindrical
2 - stepped
Tool joint threads
З – 65… З – 177. Thread connection of Premium Class - ТМК TDS
Threads
right-hand and left-hand
Types according to API 
- lifting sub with tapered shoulders;
- lifting sub with straight shoulders;
- subs for drill strings of А, В, С type for rotary drilling.
Upon request, fitting and lifting connections for drill pipes, HWDP and BDC can be manufactured.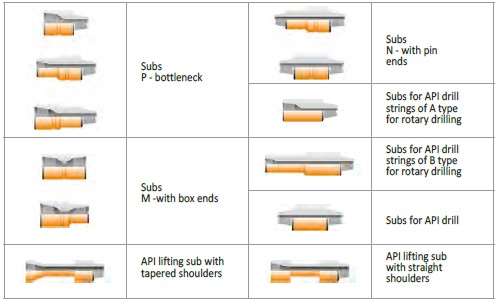 Catalogue Oilfield and drilling equipment download.
Back to section